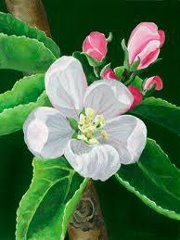 SLO Creek Farms

2nd Annual Apple Blossom Festival
April 14, 2012

Fun for the whole family!

Come celebrate spring and the beautiful blooming apple blossoms with us!
This is a non profit festival sponsored by GleanSLO/Food Bank
We have wine tasting, food vendors, face painting, butterfly release,apple blossom walk, pony rides, Hula Hoops Contest,Apple Blossom Beauty Pageant, Food Bank Donations, Silent Auction,Live Music by Michael Shelton and more.
Located in the SLO Creek Farms U-Pick Garden Area
6455 Monte Rd, San Luis Obispo, Ca 93401.
Call (702)245-3135 for details or email slocreekfarms@live.com Website:
www.slocreekfarms.com